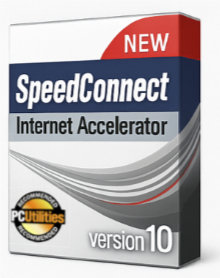 Do your Internet connection so slow? If so, surely you will feel upset and annoyed. With a slow Internet connection, the online job you will also inhibited and become longer, or may even fail. If so, then you too will become stressed.
Fortunately, now widely available software that can speed up your Internet connection. Of the paid software to a free. The quality of the free ones were sometimes not inferior to the paid.
One of the free software that you can use to
speed up your internet connection
SpeedConnect Internet Accelerator v.8.0 is a free version. You can use this software for free without incurring an obligation to pay.
*Note: Requires Microsoft .NET Framework 2.0 to run.